I literally felt I was just writing September's favourites post, yet here I am already penning my list of top picks for October. What the actual? Time is disproportionately passing by.
October has been rapid fire. In all aspects. It was a mega month; I launched a brand new podcast called Journey to Wherever with my co-host Daniel Ribeiro. Yesterday we celebrated the one-month anniversary of the podcast launch. We have released five weekly episodes so far (consistently) which is a huge achievement in my opinion considering we both have extraordinarily busy lives.
So this month was all about go-go-go. And probably one too many energy drinks.
What am I reading?
On my reading list this month, albeit a little slowly in between the busy schedule is the book titled Keep Going by Austin Kleon. I've rambled about this book a few times promising you a book review so, I thought I'd also make note of a book I do plan on picking up for November which is Motherless Brooklyn by Jonathan Lethem. I recently listened to an episode of the Tim Ferris podcast where he interviewed Edward Norton who directs, produces and stars in the books film adaptation, which if I'm not mistaken is being released in November 2019.
What am I eating?
I'm upping the ante on my chilli threshold. October saw me pick up a bottle of Tabasco's Habanero Sauce. Sitting at 7000-8000 Scoville units this is a step up for me but still considerably far away from some of the more painful sauces out there.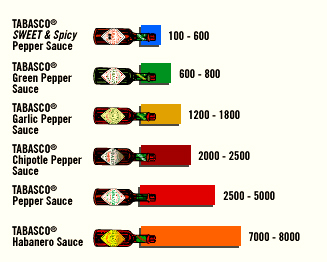 What am I wearing?
Not a tie. October was not only my daughters first birthday but we also had her baptised which was celebrated with a combined 1st birthday / christening party. I was torn between wearing a tie vs not wearing a tie. What is one to do in such situations? Go to twitter and instagram and ask the community! The majority ruled in favour of ditching the tie. So I did. Thank you, squad.
What am I listening to?
I'm a big podcast consumer. That being said, my usual go-to shows feel a little light on at the moment so I went on the hunt for something new and came across a great show hosted by the New York-based life and style blogger Danielle Gervino called Blogging, Unscripted. You can really get a feel pretty quick that Daniel has a solid plan and focus in place when it comes to her strategies around blogging and all 'round content creation.
Her show is packed full of valuable tips, strategies and processes covering all aspects of blogging and content creation. It's the real deal and I binged almost every episode in a matter of days.
There is no doubt that her target audience is certainly the female demographic but with the richness of content she is sharing I'm certainly sticking around to soak up some knowledge. If you blog and want to sharpen your game, check her out at daniellegervino.com.
What I'm watching
80's and 90's action movies. First blast-from-the-past was Stallone's Cobra on Netflix. What bought on the nostalgia? Our Episode 5 of Journey to Wherever. It was all about reminiscing over our favourite 80's & 90's action movies and actors. I've also started watching Stallone's Demolition Man. I think I'll have to go Rambo next. It seems like it's the month of Stallone.
And that was October. I still feel on fire so I'm hoping this month follows suit.
Want to share some thoughts? Leave a comment below.
Ivan
>>You can read my previous post here.